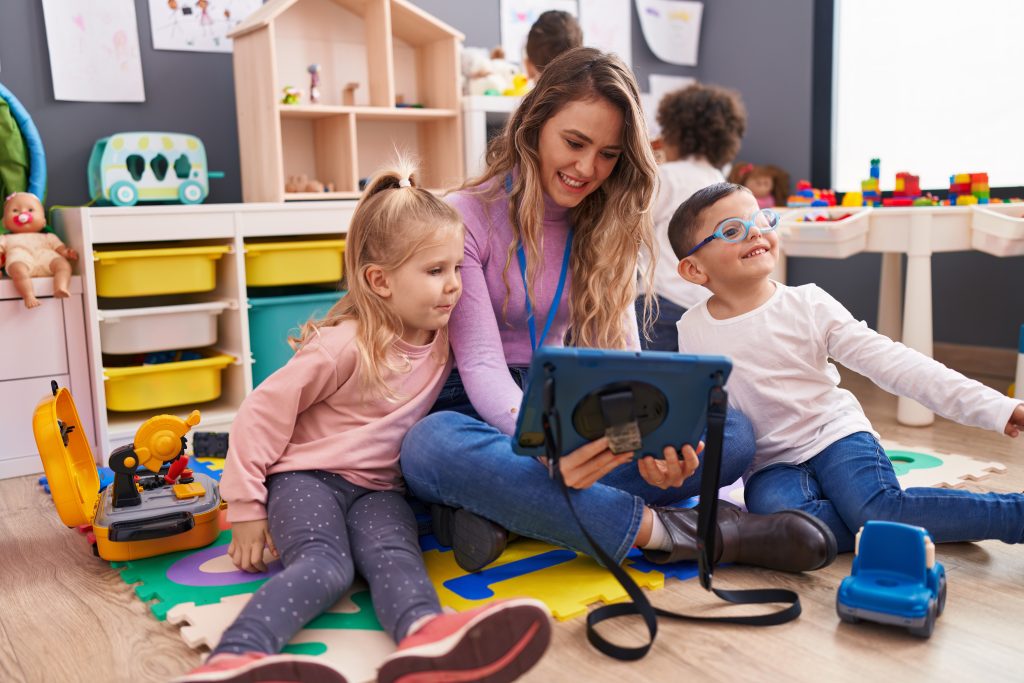 Client
Withheld
Industry
Education Administration Programs
Organisation Size
5,000+ employees
Country
Australia, New Zealand, United Kingdom, Ireland
Technologies
Power Apps, Power Automate, SharePoint Online
A leading provider of OHSC (Outside School Hours Care) in Australia came to CG TECH with a critical operational app that needed upgrading and improving. With over 90k children cared for daily and a dedicated team of over 5k staff, the crucial need to be operationally reliable and efficient is significant. Moreover, the critical nature of childcare and safety cannot be compromised.
For the childcare provider, quality care and education often mean investing in new initiatives, tools and practises that improve every child's experience, as well as the whole sector. And similarly, they had a focus on the use of technology internally, in order to enable better service for their customers – the children and their families, and at another level, the education sector in general. As such, when technology is not up to scratch and is causing clunkiness or errors then it's time to investigate better options – in this case with Microsoft 365 software.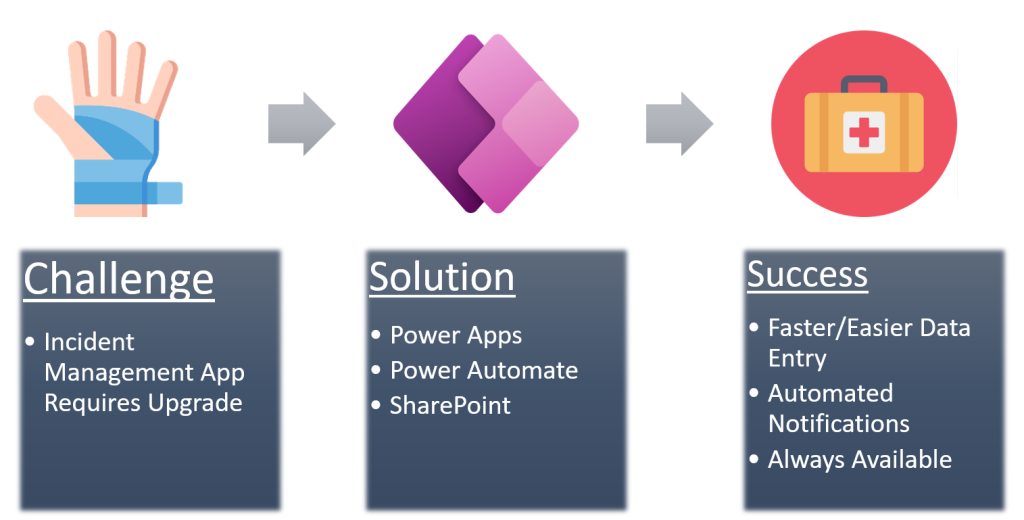 The critical role of an incident management tool
Like with many growing organisations the operational needs of the leading OHSC provider were increasingly complex, and with the complexity came a heightened risk of data being inadequately collected and shared, or inaccurately captured. Specifically, one such challenge is making sure that any incidents are logged and managed in line with their duty of care, across every branch of their organisation. The legacy tool managed 10,000 children across 500 branches but needed to be upgraded and extended out to include 90,000 children across 4 countries. 
It goes without saying that incidents in a childcare or educational environment must be managed quickly and efficiently to minimise the impact on both the children and the business. Therefore, the incident management is critical and relies on identifying, analysing, and resolving incidents as they occur. However, in larger organisations, such as this OHSC provider, where accurate information needs to be shared between numerous employees and departments the margin for error could increase without the right technology and systems in place. A robust and reliable incident management service is operationally critical and of enormous value to the childcare provider. 
Not only is data capture and sharing critical but it can be complex – across different departments and teams in multiple roles and jurisdictions. Therefore, the process relies on critically high availability and must be readily accessible to all educators in all locations. Incident management is also a business process that isn't going away any time soon, so the solution needed to be scalable to suit the client's ongoing growth.
Therefore, the Microsoft 365 platform-based solution needed to provide the following features:
99.9% uptime for maximum reliability.
Data entry from both desktop and mobile devices.
Digital signatures and digital drawings.
An automated information sharing and approval process.
Data storage to support hundreds of records being added annually by thousands of staff at a global scale.
Printable reports.
Ease of use for non-technological staff and for high stress environments.
The solution that CG TECH provided with Microsoft 365 can be a cost-effective way to combine features while still achieving a bespoke result. Moreover, it was a solution that ticked all the boxes that the OHSC provider needed in order to transform their organisation and overcome any challenges they were having with the existing incident management solution.
Tracking incidents is inheritably a difficult process in the best circumstances which means that any interruption to the process will cause a loss of critical information, or in the worst case could mean a major degradation in the quality of services that a business is offering.
The new Microsoft 365 based solution guaranteed 99.9% uptime for the majority of their 365 platforms and services – meaning availability was higher than ever before.
By building the front-end app in Power Apps and the back-end database in SharePoint, CG TECH were able to solve the requirement of having all areas of the solution available anytime and from anywhere. So long as a device has an internet connection, it's possible to interact with every feature that we have included in the solution.
As the icing on the cake, both Power Apps and SharePoint will automatically change the UI of each platform to suit the devices being used. This cut down on development costs with the same polished result.
Sometimes there is a need to add drawings or images to report an incident – such as where a child is injured. Power Apps has a built-in set of components for developing apps where digital signatures or drawings are required. The software's components were integrated to facilitate the seamless generation of injury insights and enhance efficient information sharing from incident reports.
One of the key ways to that CG TECH were able to bring cost-effectiveness and efficiency to the OHSC organisation was through automation. Administration costs can skyrocket when uses more manual processes and data accuracy also decreases, but automation solves a lot of these sticky areas. So, CG TECH were able to automate database updates and correspondence aspects of the process using a platform called Power Automate building in two flows:
One flow to automate the database updates and correspondence whenever a new incident report is added, or an existing report is updates.
A second flow to build the printable PDF and store the PDF file in a location ready for whoever requires access.
While paper is often removed when upgrading digital processes, in this particular project there was a need for sharing a printable version of the report via email. So, CG TECH built functionality that allows users to:
Select an incident report in the app.
Press a 'Generate Report' button.
Call upon the record in SharePoint.
Combine the record values into a HTML using a pre-designed report template.
Send the HTML to a Power Automate flow.
Have the flow "print" the HTML as a PDF file.
Save the PDF file to a shareable storage location and create a share link.
Email the share link to the person who generated the file.
This process would allow for the report to be in line with accessibility requirements, plus also saveable and shareable.
The OHSC provider needed their incidents management app to cater for all technological skill levels and so CG TECH built a neat and easy-to-use interface that displays previous incident report submission, and access to creating new or editing current incident reports. The simpler the interface, the better use it gets across the team!
Another key, and often under-appreciated aspect of incident management is the post-incident learnings. Being able to prevent incidents from occurring is more effective for everyone involved. The easiest way to prevent incidents is to collect data when it's fresh so that the information can used later for business insights. While these BI features were not a requirement or a challenge that needed to be solved, CG TECH made sure the solution would include these capabilities so that they could use used later.
Upgrading the incident management system for this leading OHSC provider was both a fulfilling and engaging project for CG TECH, who love to facilitate businesses overcome hurdles with best-in-class and intuitive technology.
By combining automation, mobile devices, niche app features and wrapping them up into a solution that is user-friendly, cost effective and maintainable, they provided an operational-critical platform that will lead this organisation into their future.
"Incident report management is such a core part of our operation, so it was crucial to work with a partner who could provide the technical expertise and skill that we needed. What CG TECH have done is give us a system that is so much better than we could have hope – so easy to use and reliable."

Head of Operations, OHSC provider.